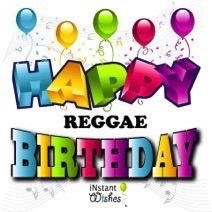 Odeon Records Presents...
iNstant Wishes specializes in Personalized instant greetings, songs and messages. With a catalogue of over 15,000  songs available for digital download on iTunes. Click on images to hear a sample.
KATHY PHILLIPS
"CLOSER THAN A PRAYER" ALBUM.
GENRE: POP/ROCK
ENTIRE ALBUM WRITTEN BY "TWO TIME ACADEMY AWARD WINNER" AL KASHA, CHRIS PHILLIPS, PAUL DUNCAN AND KATHY PHILLIPS.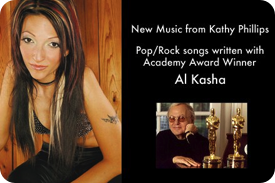 1. CLOSER THAN A PRAYER
2. ROSES NEED THE RAIN
3. MISSING ME
4. DON'T GIVE UP ON ME NOW
5. UNBELIEVABLE
6. EVERYTHING BEGAN WITH YOU
7. EVERYWHERE I TURN
8. I OWE MY LIFE TO YOU
9. NEW KIND OF FEELING
10. NO ONE EVER LOVED ME LIKE YOU DO
ODEON RECORDS DANCE COVERS
ALMOST PARADISE
ALWAYS
BACK FOR MY LOVE
BEAT IT – MICHAEL JACKSON
BELIEVE – CHER
CRAZY FROG
DRAGOSTEA DIN TEI
DREAM COME TRUE
DUST IN THE WIND
FUTURE BRAIN
HEART OF GLASS
HOLIDAY- MADONNA
I DON'T WANNA MISS A THING-AEROSMITH
I WILL ALWAYS LOVE YOU – WHITNEY HOUSTON
LIKE A PRAYER – MADONNA
LOVE OF A LIFETIME
LUCKY STAR – MADONNA
NEVER ENDING STORY
NO ORDINARY LOVE
SAVE THE BEST FOR LAST
SHOW ME HEAVEN – MARIA MCKEE
SOUVENIR
TWO OF HEARTS
KATHY PHILLIPS DANCE ALBUM "FIND MY WAY"
(BILLBOARD CHARTING, PLATINUM SELLING ARTIST AT www.myspace.com/kathyphillips
1. CAPTURE
2. I BELIEVE
3. AM I ALIVE
4. TRUE COLORS
5. FIND MY WAY
6. WHEN I THINK OF YOU
7. I KNOW ITS YOU FEAT. MICKEY OLIVER (INCLUDES VIDEO)
8. ALMOST PARADISE FEAT. COLLAGE
9. COME A LITTLE CLOSER FEAT. DISCO PUNX
10. DREAMING (REMAKE OF 1996 #1 BILLBOARD HIT FROM SELENA)
11. WHERE DO I GO
12. ANGEL
HI NRG CARDIO BOOST CD ( 130-142 BPM)
1. AURA 10. .MAVEN
2. LIQUIFY 11. ANGEL
3. BLUE STAR
4. UNDERWATER
5. SURVIVOR
6. SPECTRE
7. SOMNIFER
8. SENOCULAR
9. PHANTOM
ODEON INSTRUMENTAL ALBUMS
EASY LISTENING COVERS VOL.1
1. RIGHT HERE WAITING FOR YOU
2. WIND BENEATH MY WINGS
3. TEARS IN HEAVEN
4. CAN YOU FEEL THE LOVE TONIGHT
5. I CAN'T HELP FALLING IN LOVE
6. CHRISTOFORI'S DREAM
7. NADIA'S THEME
8. HELLO "
9. UNBREAK MY HEART
10. SOMETIMES WHEN WE TOUCH
11. SAVE THE BEST FOR LAST
12. BITTERSWEET ROMANCE
13. ABRACAME
EASY LISTENING COVERS VOL.2
1. MOONLIGHT SONATA"
2. BECAUSE YOU LOVED ME
3. NO MATTER WHAT
4. SAVE THE BEST FOR LAST
5. FROM THIS MOMENT
6. SOMEWHERE IN TIME "
7. HOMECOMING
8. OPEN ARMS
9. HERO
10. HOW DO I LIVE WITHOUT YOU
11. VALENTINE
12. SHOW ME THE MEANING OF BEING LONELY"
EASY LISTENING COVERS VOL.3
1. HARD TO SAY I'M SORRY - CHICAGO
2. MORE THAN WORDS - EXTREME
3. IMAGINE – JOHN LENNON
4. HALLELUJA (FROM SHREK) – R. WAINWRIGHT
5. AGAINST ALL ODDS – PHIL COLLINS
6. DON'T KNOW WHY - NORAH JONES
7. YOUR SONG - ELTON JOHN
8. BIG MY SECRET" – M. NYMAN
9. BEAUTIFUL - CHRISTINA AGUILLERA
10. THANK YOU - DIDO
11. ONLY TIME - ENYA
12. TRUE COLOURS - CINDY LAUPER
13. ALL MY LIFE - KC AND JOJO
14. CARELESS WHISPER – GEORGE MICHAEL
56. MY IMMORTAL" – EVANESENCE
MOVIE THEME INSTRUMENTALS
1. FORREST GUMP THEME
2. CINEMA PARADISO
3. SOMEWHERE IN TIME
4. THE HEART ASKS PLEASURE FIRST
5. THEME FROM SCHINDLER'S LIST
6. CHARIOTS OF FIRE
7. HOMECOMING"
8. ST. ELMO'S FIRE
9. SOMEWHERE MY LOVE
10. EVERGREEN "
11. MY HEART WILL GO ON FROM TITANIC
12. MOONLIGHT SONATA"
13. MOULIN ROUGE
PIANO CLASSICAL CLASSICS
1 MINUET IN G
2 MUSETTE
3 SOLFEGIETTO
4 TURKISH MARCH
5 FUR ELISE
6 MOONLIGHT SONATA
7 MENUETT IN A
8 MOMENT MUSICAL # 3
9 COUNTRY WALTZ OP. 9"
10 THE MINUTE WALTZ
11 NOCTURNE IN E FLAT
12 POLONAISE IN A
13 BALLADE IN A FLAT
14 WALTZ IN A FLAT
15 HUNGARIAN DANCE # 5
16 GOLLIWOG'S CAKEWALK
17 ARABESQUE "
* ODEON LIFESTYLE *
AROMA THERAPY VOL 1.
1. DESERT DEW
2. SWEET DREAMS
3. NANTUCKET BREEZE
4. SERENITY
5. WATER LILY
6. TANGERINE DREAMS
7. LAVENDER ESSENCE"
8. SERENITY
9. FRAGRANCE OF SPRING
10. MORNING BLOSSOM
11. VALLEY MIST
12. SEA BREEZE "
SLEEP – OCEAN VOYAGE
1. OCEAN VOYAGE
2. SEA BREEZE
3. PEACEFUL
4. DREAMSCAPE
5. TRANQUILITY
6. SERENITY "
7. ANGELS
8. MEMORIES
9. FLOATING CLOUDS
10. PACHELBEL
11. HOME COMING"
AMBIENT DREAMS- TOBY EMERSON
1. A BETTER TOMORROW
2. AS THE BELL TOLLS
3. EVERLASTING LIGHT
4. FALLEN
5. FIRST LOVE "
6. GHOSTS IN THE FOREST
7. GREYSTOKE
8. LAMENT IN D
9. LEFT BEHIND
10. TRANQUILITY"
ECHOES OF PEACE
1 BLISSFUL MORNING
2 NORTHERN CRYSTAL
3 MOMENTS
4 ECHOES OF PEACE
5 RIVER OF SOUL
6 BEYOND FOREVER"
7 ANGELS
8 IMAGES
9 RADIANT HEART
10 TUNNEL OF PEACE
11 PACHELBEL'S OFFERING
12 DREAMS "
* NEW AGE / EASY LISTENING *
CHRIS PHILLIPS - ENCHANTMENT
1. ENCHANTMENT
2. FAR BEYOND
3. RIDING
4. MEDITERRANEAN ROMANCE
5. HELEN'S WALTZ
6. PROMISE
7. MELANCHOLY"
8. NOTHING WITHOUT YOU
9. BEYOND THE DREAM
10.FLOWERS FOR NINA
11. DON'T PRETEND
12. SOMETHING, NOTHING
13. GLADIATOR'S LAMENT"
CHRIS PHILLIPS – A TRIBUTE VOL 1
1. SUNDIAL DREAMS (KEVIN KERN)
2. ALMOST A WHISPER (YANNI)
3. THANKSGIVING (GEORGE WINSTON)
4. THROUGH THE ARBOUR (KEVIN KERN)
5. FIRST TOUCH (YANNI)
6. FORREST GUMP SUITE (A. SILVERSTRI)"
7. CHRISTOFORI'S DREAM (DAVID LANZ)
8.COLOUR/DANCE (GEORGE WINSTON)
9. ENCHANTED GARDEN (KEVIN KERN)
10. BEHIND THE WATERFALL (DAVID LANZ)
12. NADIA'S THEME (HENRY MANCINI)
11. TO THE ONE WHO KNOWS (YANNI)"
CHRIS PHILLIPS - JOURNEY OF TIME
1. MUSICAL TRAIL
2. INSPIRATIONS
3. FALLING ANGEL
4. ETERNAL LIGHT
5. LAND OF DREAMS "
6. RESTLESS ROMANCE
7. 5 DAYS 8 NIGHTS
8. HUNTED
9. LOST CITY OF LOVE
10. JOURNEY OF THE SOUL
11. TREASURES OF TIME "
ODEON COVERS OF GREATEST HITS A-Z
9PM TIL I COME ATB
A LITTLE LESS CONVERSATION (ORIG) ELVIS
A LITTLE LESS CONVERSATION ELVIS
A MOMENT LIKE THIS KELLY CLARKSON
A MOMENT LIKE THIS KELLY CLARKSON
A NEW DAY HAS COME CELINE DION
A THOUSAND MILES VANESSA CARLTON
A THOUSAND MILES VANESSA CARLTON
A YOUR ADORABLE CLASSIC STANDARD
ABRACADABRA STEVE MILLER BAND
ABSOLUTELY LOVE HER NINE DAYS
ADDICTED TO LOVE ROBERT PALMER
AFTERNOON DELIGHT STARLAND VOCAL BAND
AIN'T NO MOUNTAIN HIGH ENOUGH MARVIN GAYE/ TAMMI/TERRYL
AINT NO STOPPIN US NOW MCFADDEN AND WHITEHEAD
AINT NO WOMAN THE FOUR TOPS
AINT NOTHIN LIKE THE REAL THING MARVIN GAYE & TAMMI TERRELL
ALL FOR LOVE BRYAN ADAMS
ALL I HAVE TO GIVE BACKSTREET BOYS
ALL STAR SMASHMOUTH
ALMOST DOESN'T COUNT BRANDY
AMAZED LONESTAR
AMAZING GRACE TRADITIONAL
ANGEL OF MINE MONICA
ANGEL SARAH MCLACHLAN
ANOTHER DUMB BLONDE HOKU
ANYTIME BRIAN MCKNIGHT
APACHE SUGAR HILL GANG
ARE YOU THAT SOMEBODY AALIYAH
AVE MARIA AARON NEVILLE
BACK AT ONE BRIAN MCKNIGHT
BACK IN BLACK ACDC
BAD BAD LEROY BROWN JIM CROCE
BAD BOYS INNER CIRCLE
BAILAMOS ENRIQUE IGLESIAS
BALI HIGH HULA TRACK
BALLROOM BLITZ SWEET
BANG ON THE DRUM TODD RUNDGREN
BARBARA ANN THE BEACH BOYS
BE THANKFUL (GANGSTA LEAN) WILLIAM DEVAUGN
BE WITH YOU ENRIQUE IGLESIAS
BEAT IT MICHAEL JACKSON
BEAUTIFUL MARIA OF MY SOUL LOS LOBOS
BEAUTIFUL STRANGER MADONNA
BEAUTIFUL CHRISTINA AGUILERA
BEAUTIFUL CHRISTINA AGUILERA
BELIEVE CHER
BENNI AND THE JETS ELTON JOHN
BENT MATCHBOX 20
BETCHA BY GOLLY WOW STYLISTICS
BETTER OFF ALONE ALICE DEEJAY
BETTER OFF ALONE ALICE DJ
BILLS BILLS BILLS DESTINY'S CHILD
BLUE BIRD WINGS
BLUE SUEDE SHOES ELVIS
BLUEBERRY HILL FATS DOMINO
BOAT DRINKS JIMMY BUFFET
BOMBA SPANISH TRACK
BOOGIE WONDERLAND EARTH, WIND AND FIRE
BOOM BOOM BOOM BOOM VENGA BOYS
BOOMBASTIC SHAGGY
BOUNCIN' OFF THE CEILING A-TEENS
BRICK HOUSE ROB ZOMBIE
BRING IT ALL TO ME BLAQUE
BROWN EYED GIRL JIMMY BUFFET
BUG A BOO DESTINY'S CHILD
BUST A MOVE YOUNG MC
BUTTERFLY KISSES BOB CARLISLE
CALL ME BEEP ME CHRISTINA MILIAN
CALL ME BEEP ME CHRISTINA MILAN
CAN'T GET ENOUGH OF YOU BABY SMASHMOUTH
CAN'T GET ENOUGH OF YOUR LOVE BARRY WHITE
CAN'T GET YOU OUT OF MY HEAD KYLIE MINOUGE
CAN'T GET YOU OUT OF MY HEAD KYLIE MINOUGE
CAN'T HELP MYSELF THE FOUR TOPS
CAN'T TOUCH THIS HAMMER
CANDY MANDY MOORE
CARE- A –LOT CAROLE KING
CARIBBEAN QUEEN BILLY OCEAN
CAT SCRATCH FEVER TED NUGENT
CHA CHA SLIDE MR C.
CHEWY CHEWY OHIO EXPRESS
CIRCLE OF LIFE ELTON JOHN
CIRCLES FRIENDS OF DISTINCTION
COME BABY COME K-7
COME CLEAN HILLARY DUFF
COME ON OVER CHRISTINA AGUILERA
COME SAIL AWAY STYX
COMPLICATED AVRIL LAVIGNE
COOL JERK THE CAPITOLS
COOL LIKE DAT DIGGABLE PLANETS
COTTON EYE JOE REDNECKS
CRIMSON AND CLOVER TOMMY JAMES
CRUISIN SMOKEY ROBINSON
CRUSH MANDY MOORE
CRYING IN THE CHAPEL ORIOLES
DADDY'S HOME SHEP AND THE LIMELIGHT'S
DANCA SCHOEN WAYNE NEWTON
DANCE WITH ME DEBELAH MORGAN
DANCE WITH ME PETER BROWN
DANCIN MACHINE THE JACKSONS
DAYS GO BY DIRTY VEGAS
DEAR LIE TLC
DELILAH TOM JONES
DENISE RANDY AND THE RAINBOWS
DESPERADO LINDA RONSTANDT
DIE ANOTHER DAY MADONNA
DILEMMA NELLY/ KELLY ROWLAND
DING DONG THE WITCH IS DEAD FROM "THE WIZARD OF OZ"
DISCO INFERNO . TRAMPS
DISCO NIGHTS GQ
DISNEY MAMBO #5 LOU BEGA
DO YOU LOVE ME THE VULTURES
DON'T LET ME BE THE LAST TO KNOW BRITNEY SPEARS
DON'T SAY YOU LOVE ME M2M
DON'T STOP BELIEVIN' JOURNEY
DON'T WANT TO MISS A THING AEROSMITH
DOUBLE DUTCH BUS FRANKIE SMITH
DOWN ON THE CORNER CREEDENCE CLEAR WATER
DREAM ON AEROSMITH
DRIFT AWAY UNCLE KRACKER
DUST IN THE WIND KANSAS
EIGHTH WORLD WONDER KIMBERLY LOCKE
EROTICA MADONNA
ESCAPE ENRIQUE IGLESIAS
ESCAPE ENRIQUE IGLESIAS
EVERY BREATH YOU TAKE THE POLICE
EVERY MORNING SUGAR RAY
EVERYBODY DOESN'T AMANDA
EVERYBODY HAVE FUN TONIGHT WANG CHUNG
EVERYBODY'S HERO PATRIOTIC
EVERYTHING I DO BRYAN ADAMS
EVERYTHING YOU WANT VERTICAL HORIZON
FALLIN' ALICIA KEYS
FAMILY AFFAIR MARY J. BLIGE
FAMILY AFFAIR SLY AND THE FAMILY STONE
FEELLIN SO GOOD JENNIFER LOPEZ
FIGHTER CHRISTINA AGUILERA
FINALLY CECE PENTISON
FLASHDANCE (WHAT A FEELING) IRENE CARA
FLAVOR OF THE WEEK AMERICAN HI-FO
FLY AWAY LENNY KRAVITZ
FLYING WITHOUT WINGS REUBEN STUDDARD
FOLLOW ME UNCLE CRACKER
FOREVER AND FOR ALWAYS SHANIA TWAIN
FOREVER DEE DEE
FORGOT ABOUT DRE EMINEM / DR. DRE
FRANKENSTEIN EDGAR WINTER
FREAK THIS WILL SMITH
FREEZE FRAME J. GEILS BAND
FUNICULI ITALIAN TRADITIONAL
GAME OF LOVE SANTANA/ MICHELLE BRANCH
GET A JOB OFFSPRING
GET INTO THE GROOVE MADONNA
GET READY TEMPTATIONS
GET THE PARTY STARTED PINK
GET UP STAND UP BOB MARLEY
GETTING JIGGY WITH IT WILL SMITH
GIVE ME JUST ONE NIGHT 98 DEGREES
GIVE UP THE FUNK LAKESIDE
GO ALL THE WAY RASBERRIES
GOD BLESS THE USA LEE GREENWOOD
GODFATHER WALTZ THEME FROM THE GODFATHER
GOIN TO A GO-GO SMOKEY ROBINSON
GONNA BE ALRIGHT JENNIFER LOPEZ
GONNA MAKE YOU SWEAT C&C MUSIC FACTORY
GOOD VIBRATIONS MARKY MARK
GOODBYE YELLOW BRICK ROAD ELTON JOHN
GOODNIGHT SWEET HEART SPANIELS
GOTTA GET THROUGH THIS DANIEL BEDINGFIELD
GOTTA GET THROUGH THIS DANIEL BEDINGFIELD
GOTTA TELL YOU SAMANTHA MUMBA
GRADUATION VITAMIN C
GROOVE IS IN THE HEART DEE LITE
GROOVIN YOUNG RASCALS
GYPSY WOMAN THE IMPRESSIONS
HAND JIVE WILLIE OTIS
HAPPY ASHANTI
HAPPY TOGETHER THE TURTLES
HARDEST THING 98 DEGREES
HAVE YOU SEEN HER CHI LITES
HEARD IT ALL BEFORE SUNSHINE ANDERSON
HEAVEN (BALLAD) DJ SAMMY
HEAVEN DJ SAMMY
HELLA GOOD NO DOUBT
HELLA GOOD NO DOUBT
HELLO MUDDAH SHERMAN ALLAN
HERE COMES THE SUN THE BEATLES
HERE WITH ME DIDO
HERE'S TO THE NIGHT EVE 6
HERO ENRIQUE IGLESIAS
HERO MARIAH CAREY
HERO NICKELBACK SPIDERMAN
HEY BABY NO DOUBT
HEY BABY HEY BABY NO DOUBT
HEY JUDE THE BEATLES
HEY THERE LONELY GIRL EDDIE HOLMAN
HEY YA OUTKAST
HIDE YOUR LOVE AWAY PEARL JAM
HIGHER CREED
HIT EM' UP STYLE BLU CANTRELL
HITCHIN A RIDE VANITY FAIR
HOLD ME, THRILL ME, KISS ME MEL CARTER
HOLD THE LINE TOTO
HOLDIN OUT FOR A HERO FROM "SHREK"
HOLIDAY MADONNA
HOOKED ON A FEELING BLUE SWEDE
HOT BLOODED FOREIGNER
HOT IN HERE NELLY
HOTEL CALIFORNIA THE EAGLES
HUKILAU SONG HULA TRACK
HULA HOOP SONG HULA TRACK
HUMPTY DANCE DIGITAL UNDERGROUND
HURT SO BAD LIL ANTHONY
I BELIEVE I CAN FLY.. R. KELLY
I BELIEVE IN YOU AND ME THE FOUR TOPS
I CAN'T WAIT HILLARY DUFF
I COULD NOT ASK FOR MORE EDWIN MCCAIN
I DO (CHERISH YOU) 98 DEGREES
I DO LOVE YOU BILLY STEWART
I DRIVE MYSELF CRAZY N SYNC
I FEEL THE EARTH MOVE CAROLE KING
I GOT YOU BABE SMOKEY ROBINSON
I JUST CALLED TO SAY I LOVE YOU STEVIE WONDER
I KNEW THAT I LOVED YOU SAVAGE GARDEN
I KNOW WHAT BOYS LIKE VITAMIN C
I NEED A GIRL P. DIDDY/ USHER
I NEED TO KNOW MARK ANTHONY
I ONLY HAVE EYES FOR YOU FLAMINGOES
I STILL BELIEVE MARIAH CAREY
I THINK I LOVE YOU PARTRIDGE FAMILY
I THINK I'M IN LOVE JESSICA SIMPSON
I THINK WERE ALONE NOW TOMMY JAMES
I TRY MACY GRAY
I TURN TO YOU CHRISTINA AGUILERA
I TURN TO YOU MEL C
I WANNA BE WITH YOU MANDY MOORE
I WANNA HOLD YOUR HAND THE BEATLES
I WANNA KNOW JOE
I WANT YOU TO WANT ME CHEAP TRICK
I WANT YOU TO WANT ME CHEAP TRICK
I WILL LOVE YOU AGAIN LARA FABIAN
I WISH CARL THOMAS
I'LL BE AROUND SPINNERS
I'LL REMEMBER YOU DON HO
I'M EVERY WOMAN WHITNEY HOUSTON
I'M IN LOVE EVELYN KING
ICE ICE BABY VANILLA ICE
IF I AIN'T GOT YOU ALICIA KEYES
IF YOU HAD MY LOVE JENNIFER LOPEZ
IMAGINE JOHN LENNON
IN THE STILL OF THE NIGHT 5 SATINS
IRIS GOO GOO DOLLS
IRONIC ALANNIS MORRISETTE
IRRESISTABLE JESSICA SIMPSON
IT FEELS SO GOOD SONIQUE
IT TAKES 2 ROB BASE
IT WASN'T ME SHAGGY
IT YOU COULD READ MY MIND STARS ON 54
IT'S NOT RIGHT WHITNEY HOUSTON
IT'S NOT UNUSUAL TOM JONES
JENNY FROM THE BLOCK JENNIFER LOPEZ
JENNY FROM THE BLOCK JENNIFER LOPEZ
JOSIE AND THE PUSSYCATS CARTOON THEME
JUMP AROUND HOUSE OF PAIN
JUMP KRISS KROSS
JUMPER THIRD EYE BLIND
JUMPIN JUMPIN DESTINY'S CHILD
JUNGLE BOOGIE KOOL AND THE GANG
JUST A FRIEND 2002 MARIO
JUST LIKE A PILL PINK
KISS ME SIXPENCE NONE THE RICHER
KISS ME DEADLY LITA FORD
KUNG FU FIGHTING CARL DOUGLAS
L'ITALIANO DJ SERGIO
LA LA LA LA MEANS I LOVE YOU DELFONICS
LADY IN RED CHRIS DEBURGH
LADY MARMALADE MYA,PINK, LIL'KIM, C. AGUILERA
LARGER THAN LIFE BACKSTREET BOYS
LAST KISS PEARL JAM
LAST NIGHT A DJ SAVED MY LIFE IN DEEP
LATELY DIVINE
LAYLA ERIC CLAPTON
LEAN BACK TERROR SQUAD
LEARNING TO FLY FOO FIGHTERS
LET ME LOVE YOU TONIGHT DA BUZZ
LET THE MUSIC PLAY SHANNON
LET'S DANCE AND SHOUT SHAGGY
LET'S DANCE AND SHOUT SHAGGY
LET'S GET IT ON MARVIN GAYE
LET'S GET IT STARTED BLACK EYED PEAS
LET'S GET LOUD JENNIFER LOPEZ
LET'S GO THE CARS
LET'S STAY TOGETHER AL GREEN
LIDO BOZ SCAGGS
LIFE IS BUT A DREAM HARPTONES
LIKE A PRAYER MADONNA
LIKE A VIRGIN MADONNA
LIKE I LIVE YOU JUSTIN TIMBERLAKE
LIKE I LOVE YOU JUSTIN TIMBERLAKE
LITTLE DID SHE KNOW KRISTY JACKSON
LITTLE WILLY SWEET
LIVIN LA VIDA LOCA RICKY MARTIN
LOLA THE KINKS
LOVE AT FIRST SIGHT KYLIE MINOUGE
LOVE DON'T COST A THING JENNIFER LOPEZ
LOVE ME TENDER ELVIS
LOVE TO LOVE YOU BABY DONNA SUMMER
LOVE YOU FOREVER JESSICA SIMPSON
LOVELY HULA HANDS HULA TRACK
LUCK BE A LADY FRANK SINATRA
LUCKY STAR MADONNA
LUCY IN THE SKY WITH DIAMONDS THE BEATLES
LULLABY SHAWN MULLINS
MAKE IT EASY ON YOURSELF JERRY BUTLER
MAKE YOU MINE LOU CHRISTIE
MALA FEMINA JERRY VALE
MAMBO #5 LOU BEGA
MAMBO MAMBO LOU BEGA
MAN I FEEL LIKE A WOMAN SHANIA TWAIN
MARIA MARIA SANTANA
MARY JANE RICK JAMES
MATERIAL GIRL MADONNA
MEANT TO LIVE SWITCHFOOT
MEET VIRGINIA TRAIN
MIAMI WILL SMITH
MOCKING BIRD INEZ/CHARLIE FOXX
MONTEGO BAY BOBBY BLOOM
MORE THAN WORDS EXTREME
MOVE IT LIKE THIS BAHA MEN
MOVE YOUR FEET JUNIOR SENIOR
MOVIN OUT BILLY JOEL
MR. ROBOTO STYX
MUCHO MAMBO SWAY SHAFT
MUSIC MADONNA
MY CHERIE AMOR STEVIE WONDER
MY GIRL FOUR TOPS
MY HEART WILL GO ON CELINE DION
MY LOVE IS YOUR LOVE WHITNEY HOUSTON
MY OWN WORST ENEMY LIT
MY WAY YELLOW CARD
NAKED MOLE RAP RON STOPPABLE/ RUFUS
NASTY BOYS JANET JACKSON
NASTY GIRLS VANITY 6
NEVER LWT YOU GO THIRD EYE BLIND
NEW YORK STATE OF MIND BILLY JOEL
NIGHTMARE ON MY STREET FRESH PRINCE
NO DIGGITY BLACKSTREET
NO MATTER WHAT THEY THINK LIL' KIM
NO PARKING ON THE DANCEFLOOR MIDNIGHT STAR
NO SCRUBS TLC
NOBODY WANTS TO BE LONELY RICKY MARTIN/ C. AGUILERA
NOBODY'S SUPPOSED TO BE HERE DEBORAH COX
O SOLO MIO ITALIAN TRADITIONAL
ONE LAST BREATH CREED
ONE LOVE BOB MARLEY
ONE NATION PARLIAMENT FUNKADELIC
ONE SUMMER NIGHT DANLEERS
ONE SWEET DAY MARIAH CAREY/BOYS TO MEN
ONE WEEK BARENAKED LADIES
ONE WEEK BARENAKED LADIES
ONLY YOU PLATTERS
OOH BABY BABY SMOKEY ROBINSON& THE MIRACLES
ORDINARY DAY VANESSA CARLTON
ORDINARY DAY VANNESSA CARLTON
OUT OF TOUCH HALL AND OATES
OUT ON A LIMB TEENA MARIE
PAINT IT BLACK ROLLING STONE
PAPA WAS A ROLLING STONE TEMPTATIONS
PARADISE BY THE DASHBOARD LIGHT MEATLOAF
PEOPLE IN YOUR NEIGHBORHOOD FROM "SESAME STREET"
PIANO MAN BILLY JOEL
PLAY JENNIFER LOPEZ
POISON IVY THE COASTERS
PONY TIME CHUBBY CHECKER
PULL UP TO MY BUMPER BABY PATRA
PURPLE HAZE JIMI HENDRIX
PUT YOUR HEAD ON MY SHOULDER PAUL ANKA
RAIDERS OF THE LOST ARK MOVIE THEME
RAPID ROY THE STOCK CAR RACER JIM CROCE
RAPPERS DELIGHT SUGAR HILL GANG
REALLY DON'T THINK SO SCENE 23
RED RED WINE UB 40
RHINESTONE COWBOY GLEN CAMPBELL
RHYTHM DIVINE ENRIGUE IGLESIAS
RHYTHM DIVINE ENRIQUE IGLESIAS
RICH GIRL HALL AND OATS
ROCK WITH YOU MICHAEL JACKSON
ROCK YOU LIKE A HURRICANE SCORPIONS
ROCK YOUR BODY JUSTIN TIMBERLAKE
ROCKET MAN ELTON JOHN
ROCKIN IN THE FREE WORLD NEIL YOUNG
ROCKIN' AROUND THE XMAS TREE BRENDA LEE
RUBY TUESDAY ROLLING STONES
SANTA LUCIA ITALIAN TRADITIONAL INSTRUMENTAL
SAVE TONIGHT EAGLE EYE CHERRY
SAY MY NAME DESTINY'S CHILD
SCAR TISSUE RED HOT CHILLI PEPPERS
SCENES FROM AN ITALIAN RESAURANT BILLY JOEL
SEA OF LOVE HONEYDRIPPERS
SET YOU FREE PLANET SOUL
SEX BOMB TOM JONES
SEXUAL HEALING MARVIN GAYE
SEXUAL AMBER
SHA BOOM CHORDS
SHAKE YOUR BON BON RICKY MARTIN
SHAKE YOUR GROOVE THING PEACHES + HERB
SHE BANGS RICKY MARTIN
SHE BLINDED ME WITH SCIENCE THOMAS DOLBY
SHE'S A BAD MAMA JAMMA CARL CARLTON
SHE'S ALL I EVER HAD RICKY MARTIN
SHE'S SO HIGH TAL BACHMAN
SHORT SHORT MAN GILLETTE
SHOW ME LOVE ROBIN S.
SHOW ME THE MEANING BACKSTREET BOYS
SILVER MEDALS AND PURPLE HEARTS PATRIOTIC
SINCE I DON'T HAVE YOU SKYLINERS
SING THE CARPENTERS
SIXTEEN CANDLES THE CREST
SK8ER BOI AVRIL LAVIGNE
SK8ER BOY AVRIGLE LEVIGNE
SLIDE GOO GOO DOLLS
SMILE VITAMIN C
SO FINE HOWARD JOHNSON
SO IN LOVE WITH 2 MIKAILA
SO MANY MEN MIGUEL BROWN
SO YESTERDAY HILLARY DUFF
SOAK UP THE SUN SHERYL CROWE
SOAK UP THE SUN SHERYL CROW
SOMEDAY SUGAR RAY
SOMEONE LIKE YOU VAN MORRISON
SOMETHING ABOUT MARY JONATHON RICHMAN
SOMETIMES WHEN WE TOUCH DAN HILL
SOMEWHERE OUT THERE LINDA RONSTANDT/JAMES INGRAM
SOMEWHERE OVER THE RAINBOW ISRAEL K. (HULA)
SOMEWHERE OVER THE RAINBOW JUDY GARLAND
SOUL MAN SAM AND DAVE
SOUL SHAKE DOWN PARTY THE WAILERS
SPIDERMAN CARTOON THEME
SPONGBOB SQUARE PANTS SPONGEBOB
SPOONFUL OF SUGAR FROM "MARY POPPINS"
STAND BY ME BEN E. KING
STAY TV THEME
STEAL MY SUNSHINE LEN
STILL ROCK AND ROLL TO ME BILLY JOEL
STIR IT UP BOB MARLEY
STRANGER IN MY HOUSE (RMX) TAMIA
STRANGER IN MY HOUSE TAMIA
STRAWBERRY LETTER 23 BROTHERS JOHNSON
STRIKE IT UP BLACK BOX
STRONG ENOUGH CHER
SUPER FREAK RICK JAMES
SURFIN SAFARI BEACH BOYS
SWEET CAROLINE NEIL DIAMOND
SWEET LADY TYRESE
SWEET SOUL MUSIC ARTHUR CONLEY
SWEETEST TABOO SADE
TEARS ON MY PILLOW LIL ANTHONY
TEENAGER IN LOVE DION AND THE BELMONTS
TELL ME SOMETHIN' GOOD RUFUS AND CHAKA KHAN
THANK YOU ALANNIS MORRISETTE
THAT DON'T IMPRESS ME MUCH SHANIA TWAIN
THAT'S THE WAY IT IS CELINE DION
THE BEAT GOES ON SONNY AND CHER
THE BOYS ARE BACK IN TOWN THIN LIZZY
THE BREAKS KURTIS BLOW
THE CHARLESTON TRADITIONAL
THE ITCH VITAMIN C
THE KETCHUP SONG LAS KETCHUP
THE REAL SLIM SHADY EMINEM
THE WANDERER DION AND THE BELMONTS
THE WEDDING SONG PETER, PAUL AND MARY
THIS I SWEAR NICK LACHEY
THIS IS THE NIGHT CLAY AIKEN
THIS KISS FAITH HILL
THIS LOVE MAROON FIVE
THIS OLD HEART OF MINE THE ISLEY BROTHERS
THIS ONE'S FOR THE GIRLS MARTINA MCBRIDE
THREE LITTLE BIRDS BOB MARLEY
TIGHTEN UP ARCHIE DRELL
TIME OF MY LIFE FROM "DIRTY DANCING"
TIME OF YOUR LIFE GREEN DAY
TOMORROW PEOPLE ZIGGY MARLEY
TOO MUCH TIME ON MY HANDS STYX
TOXIC BRITNEY SPEARS
TRICKY TRICKY LOU BEGA
TRUE COMPANION MARK COHN
TRULY MADLY DEEPLY SAVAGE GARDEN
TRY AGAIN AALIYAH
TWO OUT OF THREE AINT BAD MEATLOAF
TWO TICKETS TO PARADISE EDDY MONEY
UNDERNEATH IT ALL NO DOUBT
UNDERNEATH YOUR CLOTHES SHAKIRA
UNINVITED ALANIS MORRISETTE
UNPRETTY TLC
UNWELL MATCHBOX 20
UPSIDE DOWN DIANA ROSS
USE ME BILL WITHERS
VENUS FRANKIE AVALON
VOLARE DEAN MARTIN
VOLCANO JIMMY FUFFET
WAITING FOR TONIGHT JENNIFER LOPEZ
WAITING IN VAIN BOB MARLEY
WALK THIS WAY AEROSMITH/ RUN DMC
WALK THIS WAY AEROSMITH
WALKIN IN RHYTHYM BLACKBYRDS
WANTED DEAD OR ALIVE BON JOVI
WAY UP THERE PATTI LABELLE
WE ARE THE CHAMPIONS QUEEN
WE BUILT THIS CITY STARSHIP
WE LIKE TO PARTY VENGA BOYS
WHAT CHU LOOKIN AT WHITNEY HOUSTON
WHAT IS LOVE HADDAWAY
WHAT IT'S LIKE EVERLAST
WHAT'S HOIN ON MARVIN GAYE
WHAT'S LOVE FAT JOE/ ASHANTI
WHEMEVER WHEREVER SHAKIRA
WHEN A MAN LOVES A WOMAN MICHAEL BOLTON
WHEN A WOMAN'S FED UP R KELLY
WHEN IT'S OVER SUGAR RAY
WHEN THE MORNING COMES SMASHMOUTH
WHEN WE GET MARRIED DREAMLOVERS
WHEN YOU BELIEVE MARIAH CAREY/ WHITNEY HOUSTON
WHEN YOU LOVE SOMEONE BRIAN ADAMS
WHERE MY GIRLS AT 702
WHERE YOU BELONG HUCHAPOO
WHEREVER YOU WILL GO THE CALLING
WHIP IT DEVO
WHITE WEDDING BILLY IDOL
WHITER SHADE OF PALE PROCOL HAREM
WHO LET THE DOGS OUT BAHA MEN
WHO WILL SAVE YOUR SOUL JEWEL
WHO'S THAT LADY ISLEY BROTHERS
WIGGLE IT 2 IN A ROOM
WILD THING THE TROGGS
WILD WILD WEST WILL SMITH
WILD WORLD MAXI PRIES
WILL 2K WILL SMITH
WITCHY WOMAN THE EAGLES
WITH YOU JISSICA SIMPSON
WOKE UP THIS MORNING FROM "THE SOPRANOS"
WONDERFUL WORLD JIMMY CLIFF
YES I'M READY BARBARA MASON
YESTERDAY BEATLES
YOU BELONG TO ME DUPREES
YOU CAN'T HURRY LOVE DIANA ROSS
YOU DON'T HAVE TO CALL USHER
YOU GOTTA FIGHT BEASTIE BOYS
YOU LIGHT UP MY LIFE DEBBIE BOONE
YOU MAKE ME FEEL LIKE DANCIN LEO SAYER
YOU MAKE ME SICK PINK
YOU ONLY GET WHAT YOU GIVE NEW RADICALS
YOU RAISE ME UP JOSH GROBAN
YOU SANG TO ME MARK ANTHONY
YOU SEND M SAM COOKE
YOU'RE STILL THE ONE SHANIA TWAIN
YOU'VE GOT A FRIEND RANDY NEUMAN/ LYLE LOVETT
YOUR BODY IS A WONDERLAND JOHN MAYER
YOUR BODY'S A WONDERLAND JOHN MAYER
YOUR SONG ELTON JOHN
FREESTYLE MUSIC CATALOGUE
PLANET FREESTYLE VOL. 1
ALL BROKEN HEARTED (96' REMIX)
GIRL IN THE PICTURE - CHANDRA
HOW COULD YOU LOVE ME - EXTENDED CLUB MIX
I COULD NEVER LOVE SOMEONE LIKE YOU
I'LL BE WAITING FOR YOU - COLLAGE FEATURING ALEXIA PHILLIPS.MP3
HOW COULD YOU LOVE ME – MARANO PHILLIPS
I GUESS I WAS WRONG – LEENDA
SUMMER NIGHT (96) - CHRIS & ALEXIA PHILLIPS
IF WE NEVER SAY GOODBYE - MARANO PHILLIPS
LOVE AT FIRST SIGHT - DEMETRI
MY TRUE LOVE - SAM ROMANO.
I NEED YOU - EXTENDED CLUB MIX.
I WANNA LOVE YOU FOREVER - CHRIS PHILLIPS
PLANET FREETYLE VOL. 2
FATHER FIGURE - MAURIZIO.MP3
I WANT TO BE WITH YOU TONIGHT - ALEXIA PHILLIPS & COLLAGE
WHEN U SMILE - NEVER NEVER
AN ANGEL - NANCI ALVEZ
BABY I LOVE YOU - LISA MONACO
SATISFY ME - DEMETRI FEATURING LISA MONACO
MY BOY - ALEXIA PHILLIPS
MUSIC IN MY HEART - LEENDA
GIRL OF YOUR DREAMS - FREEDOM
FOREVER MINE - EMANUEL.
CLOSE YOUR EYES 97 - CHRIS PHILLIPS
TIME AFTER TIME - CHRIS PHILLIPS
SHOOTING STAR - ALEXIA PHILLIPS FEAT. ADAM MARANO
PLANET FREESTYLE VOL 3
KEY TO MY HEART - MAURIZIO FEATURING EMANUEL
YOU'RE NOT ALONE - RHYTHM REACTION
WITH ALL MY HEART - DIMI
DON'T BE AFRAID - NEZ
I CAN'T SURVIVE - ALEXIA PHILLIPS
FOREVER- ALEXIA PHILLIPS
ALWAYS AND FOREVER - INNAMORATI
CARELESS WHISPER - JAY JAY
DON'T EVER LEAVE ME - LANA
FOREVER- ALEXIA PHILLIPS.
WHAT HAPPENED TO FOREVER - COLLAGE
IF YOU WERE BY MY SIDE - KOSTA DEE
YOU COMPLETE ME - EMANUEL
DON'T EVER LET GO – FRANCESCO
PLANET FREESTYLE VOL.4
MISSING YOU-CARIMAE
RUN TO ME-DARIO
THANK YOU-MAURIZIO
TELL ME - ENC
STAY WITH ME - CHRIS PHILLIPS
SAY YOU LOVE ME-ALEXIA PHILLIPS
MY LIFE-RHYTHM REACTION
I'LL BE THERE-EMANUEL
HEAVEN-DEL SOUL
HOLIDAY-CHANNELLE
WANT ME-KIM ESTY
I WILL BE YOURS-FRANCESCO
PLANET FREESTYLE VOL. 5
BE MY BABY (BE-BOP MIX) - ALEXIA PHILLIPS
CAN YOU FEEL IT-TITO
DANGER ZONE - AP PROJECT
HOW DO I GO ON-CHRISALEXIA
I COULD NEVER LET YOU GO
IN TIME-VIVID
POWER OF LOVE - ALEXIA PHILLIPS
RHYTHM NATION 2000-KATHYK
SUMMER LOVE – FREEDOM
WHERE ARE YOU NOW - SOLINA
WON'T SAY GOODBYE
YOU'RE MY ANGEL
RETURN OF PLANET FREESTYLE
AND I
ANGEL
BACK TO YOU
GIVE ME LOVE
I FEEL LOVE
I HAVE DREAMS
IN AND OUT
IT'S NOT ENOUGH
MOVIN' ON
NEXT TO YOU
SEE THE SUN
THINKING OF YOU
WAIT FOR ME
WHY U PLAYIN' ME
PLANET FREESTYLE NON STOP PARTY MIX
1. If You Leave Me Now - Alexia Phillips, Stevie B
2. Don't You Want Me - Kim Esty
3. Now and Forever - Lil Suzy
4. Careless Whisper - Jay Jay
5. Angel - Nancy Alvez
6. Where Are You Now
7. When U Smile
8. I Could Never Love Someone Like You - Maurizio
9. If You Were by My Side
10. You Know How Much I Want You - Alexia Phillips
11. Forever - Alexia Phillips
12. Don't Ever Leave Me
13. Forever Mine - Emanuel
14. I Need You - Chris Phillips
15. Always Thinking of You - Chris Phillips
16. How Could You Love Me - Marano & Phillips
17. Summer Love - Freedom
18. You Complete Me - Emanuel
19. I Guess I Was Wrong
1.Broken Hearted - Alexia Phillips 

DANCE CONNECTION VOLUME 1
1. Alexia Phillips - My Boy
2. Jay Jay - Careless Whisper (Freestyle Radio Edit)
3. M2P - Just The Way You Like It
4. Never Never - Ticket To Heaven
5. Rhythm Reaction - You're Not Alone (Spinning Radio Edit)
6. Key To My Heart  -Maurizio Feat. Emanuel
7. Maria-Lisa - Find A Way
8. Paul London - Nothing's Gonna Change My Love For You
9. Chris Phillips - Fantasy (Instrumental Radio Edit)
10. Channelle - You Were Meant For Me
11. Joée - Almost Suicide
12. Alexia Phillips - You
13. Emjay - Point Of No Return
14. Never Never - When You Smile (Exclusive Radio Club Mix)
15. Maurizio - Let's Spend The Night Together (Exclusive Radio Dub)
16. Jay Jay - Careless Whisper (Euro Radio Mix)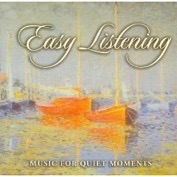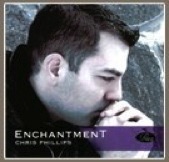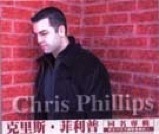 #1 on the Billboard New Age charts October 2016
Produced by Chris Phillips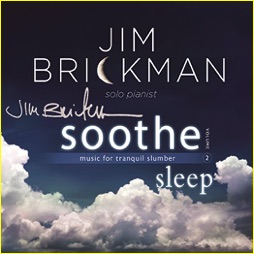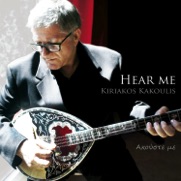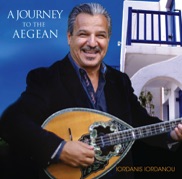 Featured International Albums
Latest song from Richard Simmons and Kathy Phillips